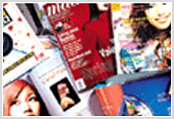 Sheet-Fed offset printing ink
Web offset Printing Ink
Our offset ink products are boast of optimum printing effects in terms of high gloss, crisp color reproduction and wide range of color rendition. While 4-color process printing ink is applicable for use under various printing conditions due to its use of a multi-functional resin, our ordinary spot colors ink with an emphasis on liquidity is applicable for a wide spectrum of papers due to its superior adhesion to the paper surface. Also our pantone based colors and web offset printing inks for printing mass publications give you many selections. Our efforts in the research and development of high performance products will be continued.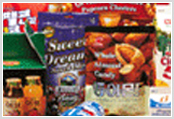 Flexo Ink
Gravure Ink
ODaihan Ink has exerted its best in the development of all types of ink suitable for plastic film printing. These are now widly used for everything from food packaging to flexible packaging.
Also, updated conception of nontoxic gravure with bright color and good adhesion has been developed to suit high-speed printing application.
Our flexo ink is suitable for various substrate like plastic film, paper, aluminum foil printing and is widly used from packaging to label.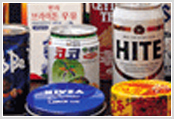 Metal Decorating Ink
UV Ink
UV ink, openning new era of printing industry, is ultra modern field which breaks the existing common sense, especially in environment and productivity.
Spray type coating for plastic is our representative UV product in addition UV products for offset, letter press, silk screen, flexo, clear, etc, which can be used in every kinds of printing.
Meanwhile, you will be satisfied with our wide range of metal decoration ink products.
We manufacture metal decorating inks for 2pieces, 3pieces and UV purpose, moreover, we produce can coating products divided into size varnish and inside coating according to its use.